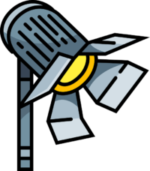 P.E.O. Home Spotlight
Welcome Jeanne to our P.E.O. Home Board of Directors!
Jeanne Wicks is a member of Chapter FQ, Lincoln and has served in many offices in the past 15 years. Her mother is a P.E.O. in Scottsbluff, NE and sister a P.E.O. in Loveland, CO. Jeanne is a retired director of sponsored programs for UNL. Her 25 member staff managed the submission of research project proposals, negotiated and signed grants and contract documents, and managed financial reporting for awarded projects. She enjoyed meeting with faculty members and learning of their project work. One of her favorite was with a Federal agency working to build a drill that still is used in Antarctica by national/international partners. The ice cores being pulled are being studied by universities worldwide to learn more about climate change. Jeanne worked for the State of Nebraska in the Auditor of Public Accounts Office, Department of Administrative Services, The Department of Revenue and the Military Department. She has served on Boards of the Lincoln Indian Center and State Employee Credit Union. Jeanne lives in Lincoln with husband, Pat, 2 dogs and 1 cat. They have 2 grown children and one favorite grandson. Their daughter is a Deputy Co. Attorney for Dakota County in NE and their son is a Quality Assurance manager for a digital signage company in Lincoln. She and Pat enjoy family, daily games of rummy, and cheering on the Husker football and volleyball teams.